Bravissimo Launches The Lilo for DD+ Girls
Trends come and go, and more often than not they are fuelled, or at least amplified, by the likes of social media channels such as Instagram.
While 72% of travellers post on social media while on holiday, a particular subject for many poolside snaps is, what we like to call, 'the basic b*tch lilo' (we can say that, because we are them). From flamingos and swans to watermelons and pineapples, these token lilos are now a sign of a fun-filled girls holiday. The essential item for that perfect summer Instagram shot, these kitsch lilos perfectly lend themselves to 'the double tap'.
We've seen brands from Skinny Dip to Aldi stock up on these colourful inflatables, but there's one brand in particular who have done something a little different.
Don't get us wrong, if we had a spare £50 and the Ryan Air hand luggage restrictions aloud for it, we would be impartial to packing a giant inflatable Skinny Dip flamingo too. However, Bravissimo's latest product has blown other brand offerings right out of the water (excuse the pun).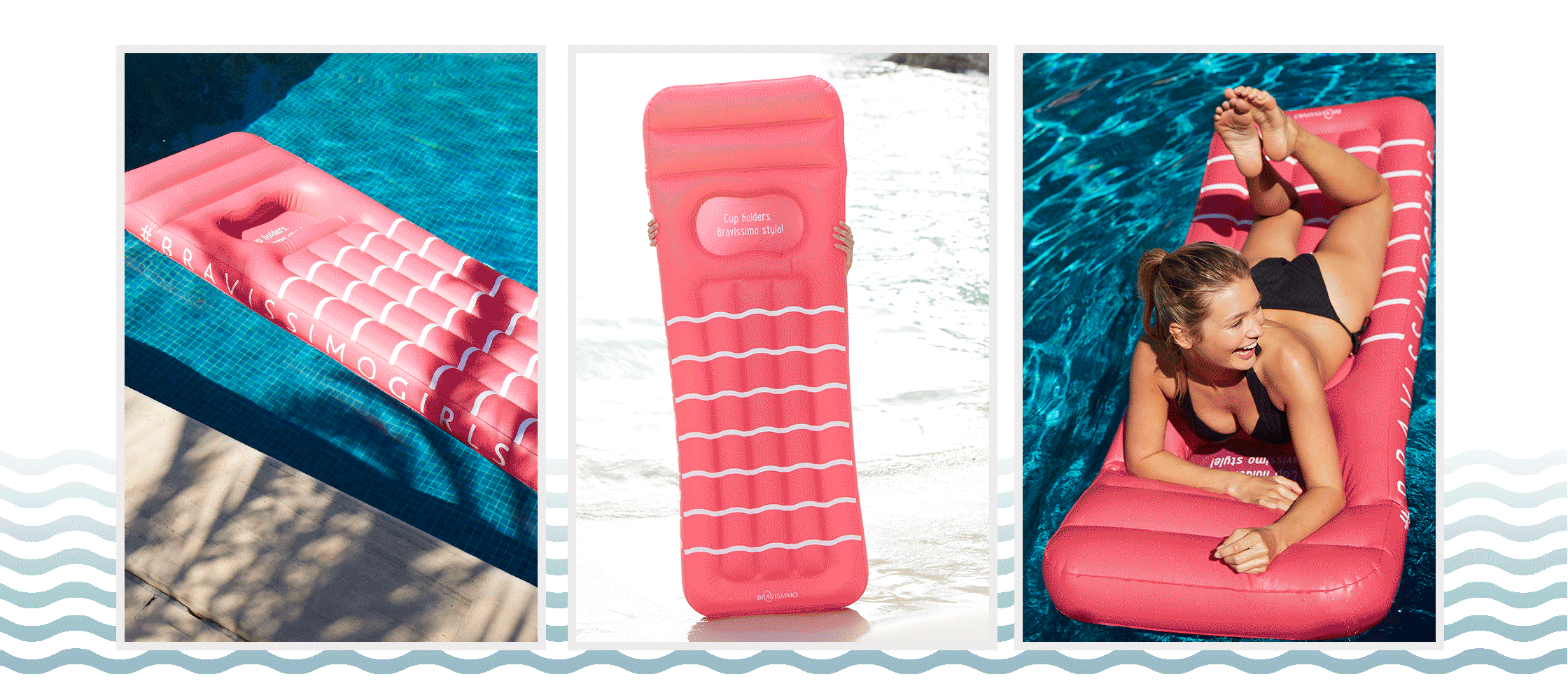 Starting off as an April Fools stunt, Bravissimo created 'The Lilo with Room for Your Boobs'. This hilarious, yet surprising practical concept sent Bravissimo fans wild. Simple yet original, this one of a kind lilo created a storm across social media.
As the result of understanding their target market, listening to their audience and channeling humour, two months on from April 1st Bravissimo took the 'cup holding' lilo to market (and when we say cups, we don't mean your Piña Colada).
Despite creating a concept that started in jest, Bravissimo prove that monitoring reaction and understanding desire can lead to high engagement and reward. Flexible and open marketing strategies can reap rewards when brands are reactive and receptive.
🌴