WTF IS GDPR? Brands to Learn From.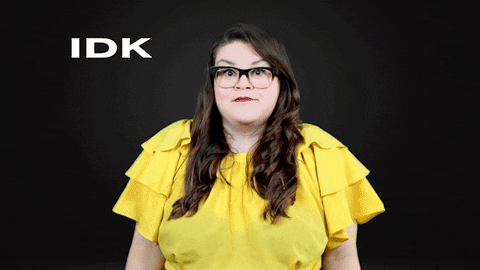 You have probably received at least one email from a brand you're subscribed to by now, asking for confirmation that you want to continue receiving their marketing emails. Thanks to a change in UK law, these re-permission campaigns are a way of brands asking for your consent to continue contacting you.
For brands, this will likely reduce a large amount of email data, which could be worrying. However, GDPR also gives brands the opportunity to update their email database and connect with engaged email subscribers. Although it may seem a faff, GDPR should be used as a way of reminding recipients who your brand is and what you can offer them.
Here we look at different examples of GDPR campaigns, demonstrating how brands have taken different and engaging routes to communicate the confirmation request with their current subscribers.
Asos:
Simple, sleek and clear. Asos are well known for their great loyalty programme emails, and have continued this throughout their re-permission communications.
Clear and actionable CTAs throughout the whole email.

Empowering copy and titles

They notify the recipient of what they are already opted into... nice touch.

In email preference centre.

This was an integrated campaign, communicated on several channels; this reinforced the key message. Asos even used Instagram Live to reach more users!
McDonald's:
McDonald's are known for their mobile first, well designed emails, and have continued this sleek theme throughout their GDPR comms. The design is clear and user friendly, there's no glitter and sparkles here, just vital information which makes the key message evident.
Clear and actionable CTA, with no other options to distract from 'YES'.

Dropped all mention of offers and food but kept the branding concise with standard header, footer and social links.
Missguided:
We often declare our love for Missguided, their email designers and copywriters. In this instance we take our hats off to all involved. Their GDPR comms show that just because a subject matter may be a little *yawn* it doesn't have to stray off brand. Missguided have demonstrated their usual TOV, keeping it casual and relatable to their youthful audience.
Copy and TOV is 10/10. It's doesn't confuse the matter or bore readers. It's to the point and sympathises with it's subscribers and their attitudes.

They use questions and a list format, keeping it easy to follow and digest.

They have created an email campaign made up of a series. Splitting key messages into separate emails, rather than sending one solus. We imagine we will be receiving more of these emails with actionable CTAs in the future. By doing this, Missguided are making their email content easy to consume.
Selfridges:
Selfridges have chosen to add a banner to existing campaigns rather than create a separate opt in email. Keeping it on brand, yet also very eye catching through its position, colour, and use of a jazzy GIF!
Clear GIF copy, easily understood by recipient.

Copy under CTA tells the reader exactly how they will be using their personal data - with external links available.

Bold and eye catching!

Email is still engaging as includes more content that just GDPR, adding value.
AutoTrader:
AutoTrader have simplified their email communications, keeping the messaging soft and easily digestible to the recipient.
Clever use of design and icons throughout.

Clear and concise copy.

Clear CTAs which draw users to 'subscribe'.
Over the next few weeks it's likely your inbox is going to be full to the brim with emails from brands you will have engaged with in the past. These will not be the most engaging emails (some may try), but each and every brand is fighting for your attention. This communication is very important for brands because without that 'yes please, stay subscribed' brands will not be able to email you again, and a reduced email database means reduced sales. On the plus side, a reduced database of subscribers means an engaged database, full of those who have actively chosen to hear from your brand in recent times.
These emails are a reminder as to how important data is, and how valuable your personal information is.
GDPR kicks in on May 25th 2018, and any brands that do not have your consent before this date will be breaking the law if they continue to email you.
So, if you like to receive your discount codes from your fave brands...opt in!